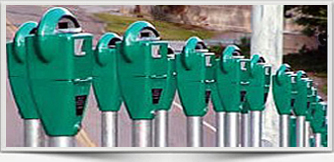 We offer a huge money saving option called the "Parking Your License" program. It is mainly designed for agents that don't need or are fed up with paying the ever rising fees that are associated with joining the Board, Association and MLS. Or, for those who primarily work with referrals or non residential property. One of the big misconceptions of this industry, is that agents have been led to believe they must become a Realtor® in order to engage in the buying and selling of real estate. This is not true at all. You can still work in the usual fashion with your buyer and seller clients, and not be required to become a Realtor® member of the National Association of Realtors®. Avoid the common requirement to pay Board, MLS or Association dues/fees for services that you no longer need or want. Join the "Parking Your License" program today. 

What is Parking my license exactly?
"Parking" refers to putting your license with us without having to abide by normal office regulations' which require you to become a Realtor® member of the National Association of Realtors® paying unnecessary Board, Association and MLS dues.

What are the advantages of Parking my License?
You can continue to use your real estate license as a source of income without paying the high cost of recurring Board, Association and MLS dues. Some of these sources include not only your normal regular real estate business, but referrals, leads and new home sales. Non residential real estate could be another source, such as commercial, farming and ranch properties.

Are there disadvantages to "Parking" my license?
Yes, you will no longer be able to use the term Realtor®, and you would no longer have personal Board, Association and MLS access (or fees) during this "Parking" period. In most cases, you can still search the MLS and we can usually get your listings loaded onto the MLS, so there isn't necessarily a loss there.
Can I go back to a normal Realtor® agent license status?
Of course, at any time. We offer the "Parking" of your license for the reasons above or to simply allow you to take time off to pursue other things. You can go back to being a Realtor® agent and have access to Board, Association and MLS services at any time.
What is the commission split for the "Park Your License" program?
The "Park Your License" program allows you to earn at least 85% of all your commissions per deal.

The 1 option available to you is:

Pay a yearly fee, broken down into 3 payments, which is every 4 months. You will have complete access (as all our other agents & brokers), to every one of our tools, benefits, features, training and Agent Virtual Backoffice. This also includes 500 free business cards, once you join.
Please fill out the contact form below to learn more details about the advantages of parking your license with The Virtual Realty Group. Or, feel free to contact us.


This page contains specific information regarding joining The Virtual realty Group of Alabama. We are the Future of Real Estate Today and The Virtual Realty Group. We are the leader in virtual online real estate in many different states. We operate from coast to coast and Hawaii. We offer better benefits, tools and 100% commission plans for the independent-minded agent. All of our commission plans come standard with free E and O insurance, a free paperless transaction coordinator, a free personal lead generating website with IDX home search, free access to our in-house marketing and design department, the ability to be paid directly after a deal closes, an in-house escrow division, free virtual tours and single property websites and so much more. Check out all the tools, benefits, features and advantages we offer every agent with The Virtual Realty Group. 100% commission office, 100% commissions, virtual real estate, virtual real estate office, virtual broker, virtual realty, virtual office, 100% commission, the future of real estate, the future, earn 100% commission, virtual real estate brokerage, brokerages with 100% commission